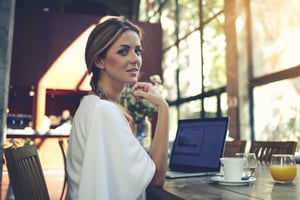 Most churches today still collect most donations through traditional methods. People attending services put cash and checks in the offering plate or basket, or send in checks through the mail.

That churches still collect donations through traditional methods isn't big news – it's been working for churches since the 1800s. The big news from our survey of more than 1,000 U.S. churchgoers is that their members really prefer that it not work that way.

Our survey findings indicate a significant gap between how members want to give and the methods their churches offer. The gap exists in some cases because churches just aren't keeping up with how their members want to fulfill pledges or pay for other activities, events and school tuition.
Churchgoers like the opportunity to give to their churches the same way they pay for things -- in person by swiping a credit or debit card through a reader, or online with computers, tablets and smartphones. Most people don't carry cash or a checkbook all the time, and that makes it harder to remember to bring them to church services.
So when 25 percent of churchgoers in our survey report that their churches offer electronic giving options, and 60 percent say they already give electronically or would use e-Giving if they had option, that's a gap a church should want to close.
And it should really grab your attention when the number climbs to 80 percent for those who engage more often in church activities such as Sunday school, committees, youth sports, and preschool or afterschool activities. Listen: That's 4 out of 5 of your most active members asking for an easier way to give.
It's also interesting to note the high demand for text and kiosk giving, the options respondents said were least offered by churches. It was highest in the 35-44 age group, where 37 percent of respondents expressed a preference for giving through a kiosk and 30 percent preferred text giving.
Older churchgoers still use traditional approaches most often, but they also feel the Giving Gap. Their overall preferences for electronic giving are strong – 47 percent for ages 45 and above – and the numbers of those who say they want to give through specific means like credit card, mobile, text and kiosk are up to 10 to 12 times higher than those who report that those approaches are currently available at their churches.
We've talked quite a bit about the Giving Gap recently because we think it's important for churches to know it's there and what they can do about closing it. Call 800-675-7430 or download our Survey Findings Report and we can work together to choose the e-Giving options your members want.